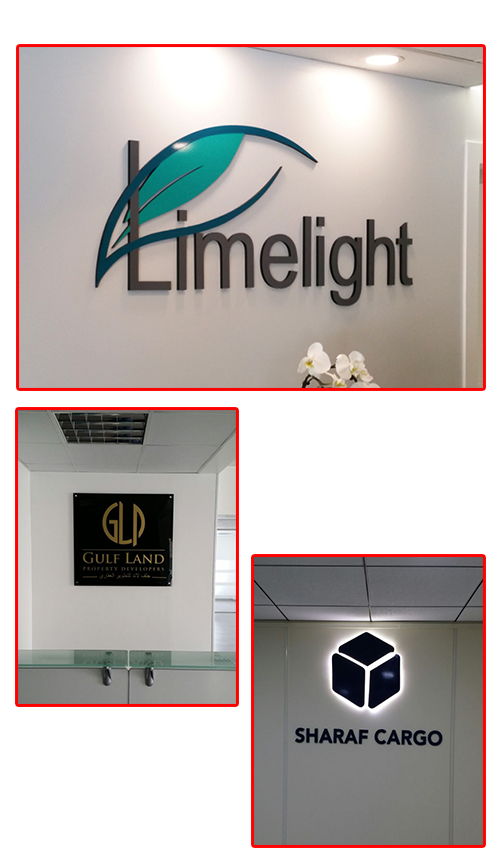 Indoor Signage Lahore
Sign & Display is your premium one stop solution for all kinds of Indoor Signage requirements. Be it a fair or trade show signage, a corporate event, a personal party or a page-4 event, way finding signage, receptions, corporate identity, safety and warning signs or anything else, we have you covered. The various popular Indoor Signage solutions from Sign & Display Adv are listed hence forth.
We are inddor signage company Lahore Pakistan, we understand the aesthetic importance of interior design and fixtures, while crafting the signs, our expert sign-makers take into consideration the type of sign, the prevalent color theme, purpose and readability of the sign along with the overall interior design and feel of the area as well as the brand image of the venue when applicable.
Among the various kinds of Indoor Signage We offers you, the most common ones are:
Modular Signs
Flat Cut Letters
Parking Bay
Painting Sign and Stencil block Signs
Stainless Steel Signs
Synthetic Marble Signs
Table-top Signs
Wooden Signs
Brass Signs
Glass Signs
Anodized Aluminum
Acrylic Polycarbonate Signs
Aluminum Signs
Architectural Signs
LED Lit Signs
Indoor Office Signage